Jaguar Owner Posts $3.8 Billion Loss on Slump in China
捷豹在華業務下滑,虧損38億美元
(Bloomberg) -- Tata Motors Ltd. reported a third straight quarterly loss as luxury unit Jaguar Land Rover Automotive Plc took an impairment of 278.4 billion rupees ($3.9 billion), mainly on account of challenges in the China market.
(彭博社)——塔塔汽車有限公司公布連續第三個季度虧損,受到中國市場的挑戰,豪華車子公司捷豹路虎虧損2784億盧比(合39億美元)。
Net loss was 270 billion rupees in the three months through December, the company said in a statement on Thursday, as it battled waning demand for diesel cars and risks from a potentially disorderly Brexit. Analysts predicted profit of 7.73 billion rupees on average.
該公司在周四的一份聲明中表示,在截至去年12月的三個月裏,淨虧損為2700億盧比。該公司正在努力應對柴油汽車需求下降和英國可能無序退歐的風險。分析師預測平均利潤為77.3億盧比。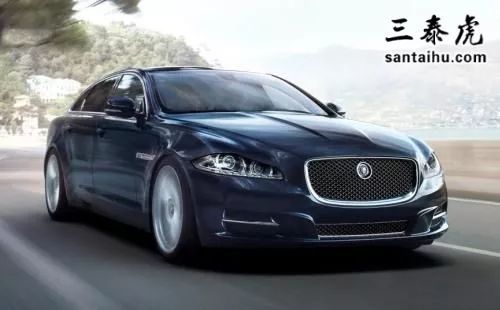 Key Insights
關鍵見解
Diesel vehicles account for just under 90 percent of Jaguar's sales in Europe at a time when consumers are increasingly choosing more environmentally-friendly options. By 2040, more than half of all new car sales and a third of the planet's automobile fleet -- equal to 559 million vehicles -- will be electric, according to Bloomberg NEF.Tata Sons Chairman N Chandrasekaran said market conditions continue to be challenging, particularly in China. The company was taking "decisive steps" to increase its competitiveness, reduce costs and improve cash flows, he said in a statement Thursday. Tata Motors risks sinking deeper into junk as its earnings wane. Fitch placed the company on negative credit watch, citing Brexit risks.
捷豹在歐洲的銷量中,柴油車所占比例略低於90%,而此時消費者正越來越多地選擇環保車型。根據彭博新能源財經的數據,到2040年,全球一半以上的新車銷售和三分之一的汽車(相當於5.59億輛汽車)將是電動汽車。塔塔董事長N Chandrasekaran表示,市場環境仍然充滿挑戰,尤其是在中國。他在周四的一份聲明中表示,該公司正在采取"果斷措施",以提高競爭力、降低成本和改善現金流。塔塔汽車公司的盈利下滑,可能會使其陷入更難的境地。惠譽以英國退歐風險為由,將該公司列入負麵信用觀察名單。
Market Reaction
市場反應
Shares of Tata Motors closed 2.8 percent higher on Thursday before the earnings were announced. They are down 52 percent in the past year on concerns about Jaguar Land Rover's waning sales, profitability and high capital-expenditure requirements.Credit-default swaps protecting Jaguar's debt against non-payment using five-year contracts surged to record high 813 basis points on Wednesday. The cost to buy protection on Jaguar bonds was as low as 113 basis points in August 2017.
周四,塔塔汽車的股價在財報公布前上漲了2.8%。在過去的一年裏,由於捷豹路虎銷量下降、盈利能力下降以及資本支出要求高,股價下跌了52%。信用違約掉期保護捷豹的債務不受5年期合同違約的影響,周三飆升至創紀錄的813個基點。2017年8月,購買捷豹債券擔保的成本低至113個基點。
Get More
Net revenue came in at 770 billion rupees missing the 787.5 billion rupees analysts had predicted on average.Tata Motors expects costs from Jaguar's voluntary redundancy program to be recognized in the March quarter.
捷豹淨收入為7700億盧比,低於分析師預測的7875億盧比。塔塔汽車預計捷豹自願裁員計劃的成本將在3月當季得到確認。
美國雅虎讀者評論:
譯文來源:三泰虎 http://www.santaihu.com/47018.html 譯者:Jessica.Wu
外文:https://finance.yahoo.com/news/jaguar-owner-posts-3-8-105206894.html
Wisdom12 hours ago
Jaguar is not the most reliable car brand. They've had trouble for some time now.
捷豹並不是最可靠的汽車品牌,早就陷入麻煩了。
Hmm...12 hours ago
Analysts predicted a quarterly profit, but Tata lost $3.9 billion...for the quarter??!! I'm either reading this wrong or Tata provide no guidance.
分析師預測塔塔將實現季度盈利,但文章說塔塔虧損了39億美元? ? ! !難道我看錯了?
Tawny12 hours ago
No one in his right mind would buy a Jaguar now
It will spend more time in the repair garage than it will on the road
Believe me
如今,頭腦正常的人都不會買捷豹。相信我,它在修車庫裏的時間比在路上的時間要長。
bill12 hours ago
That's because a chinese company is making replicas basically stole the ip and making there own brand identical to the jaguar
這是因為一家中國公司竊取了知識產權,生產了與捷豹的山寨車。
Gustavo Diaz12 hours ago
Oh no... shoulda coulda woulda done more business in U.S.
本可以在美國多賣點的。
Jeremy12 hours ago
GM have tumbled 25% in China, now this from Jaguar? I'm throwing out my wild prediction: economic fall in China causes the next world economic crisis.
通用汽車在華銷量下跌了25%,現在輪到捷豹了?我大膽預測:中國經濟下滑將引發一場世界經濟危機。
D Trump12 hours ago
Quality of Jaguar and Range rover is extremely low, most Chinese are switching to BMW and Benz.
捷豹和路虎的質量非常差,大多數中國人現在買寶馬和奔馳。
John7 hours ago
how could they sell Jaguars in China anyway? Don't they prefer Giant Pandas?
他們怎麼可能在中國銷售捷豹呢?他們不是更喜歡大熊貓嗎?
Jeremy12 hours ago
Are the economic troubles in China due to "organic" influences, or are Trump's tariff's playing a role?
中國的經濟困境是否說明特朗普的關稅在起作用?
r10 hours ago
All american puppet nations will suffer. Next you will hear GE and Textron with huge losses in asian market. By imposing tarifs on chinese products, it is easier for china to produce more of what it needs with in the country.
所有的美國傀儡國家都會遭殃。接下來你將聽到通用電氣和德事隆在亞洲市場遭受巨大損失。對中國產品征收關稅,中國更趨於在國內生產出所需產品。
Dimmie Azu8 hours ago
There is a saying in Britain: "When you buy a Jag, buy two - for the spare parts."
英國有句話說得好:"當你買捷豹時,一次要買兩輛——一輛作為備用配件。"
JurDoc6 hours ago
Oh I will cry myself to sleep tonight.
今晚我要哭著入睡。
Volunteer7 hours ago
Tata not as smart as they thought they were. Plunking down cash for Jag/Land Rover without the expertise to make the cars to American durability standards is a big mistake.
塔塔沒有自己以為的那麼聰明。在沒有專業技術生產符合美國耐久性標準的汽車的情況下,為捷豹/路虎砸錢是一個巨大的錯誤。
James Ellis12 hours ago
China isn't exactly a country that letsl you in to compete. They let you in to rob you and steal your tech.
中國並不是一個讓你參與競爭的國家,他們讓你進入中國市場是為了竊取你的技術。
pg2 hours ago
Jag and Land Rover / Range Rovers are garbage, they are constantly broken and need of repairs, people are finally realizing these brands are garbage, just like all of Tata's products.
捷豹和路虎都是垃圾車,經常壞,需要維修,人們終於意識到這些品牌都是垃圾車,就和塔塔的所有產品一樣。
sig9mm6 hours ago
Because his cars are junk !
因為捷豹車是垃圾!
Wile E12 hours ago
that brand is cursed
這個品牌被詛咒了